Interview: Jonathan Anzalone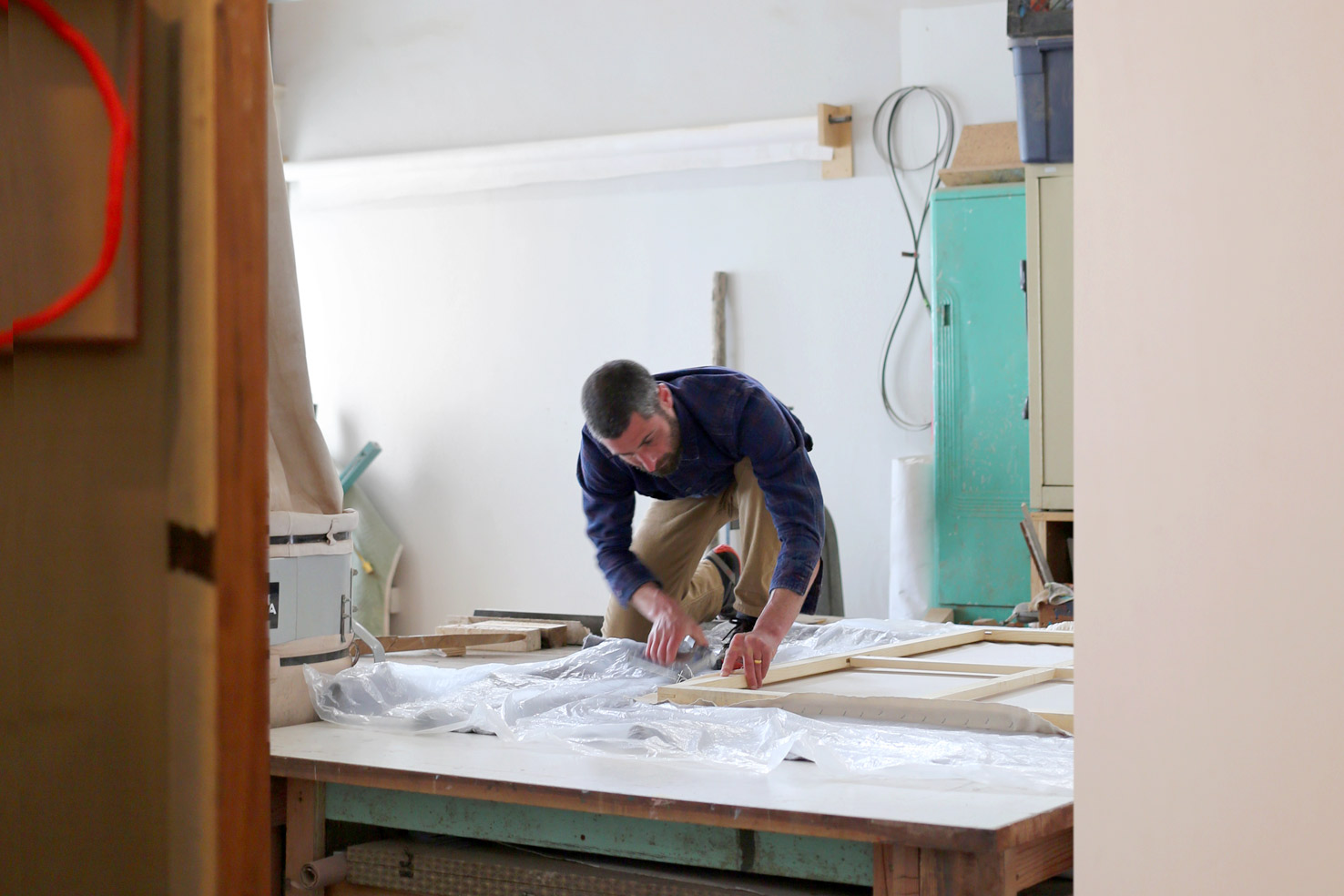 Lena:
Collaborating with you on the framing for this piece has been a highlight of the process- your thoughtful approach to your work is so evident. Thank you for your openness to discuss and brainstorm ideas with me early on when my plan was very vague. I knew I wanted the frame for Waterfall to be unique to this artist and this artwork, with consideration taken for the canvas material and large size. We decided to mount the canvas on stretcher bars and frame it with a thin perimeter of raw wood. You suggested using locally sourced douglas fir or redwood – a perfect fit with Johanna's artwork.
Most of your work as an artist involves wood. Can you talk about your relationship with the material?
Jonathan:
I strive to have a relationship with good communication. That involves as much listening as it does speaking. My effort is always to bring attention and highlight the inherent qualities in my materials. There is never a dull moment working with wood, it has a spirit that's unique, whether that be the species or the cut, there is always something to learn.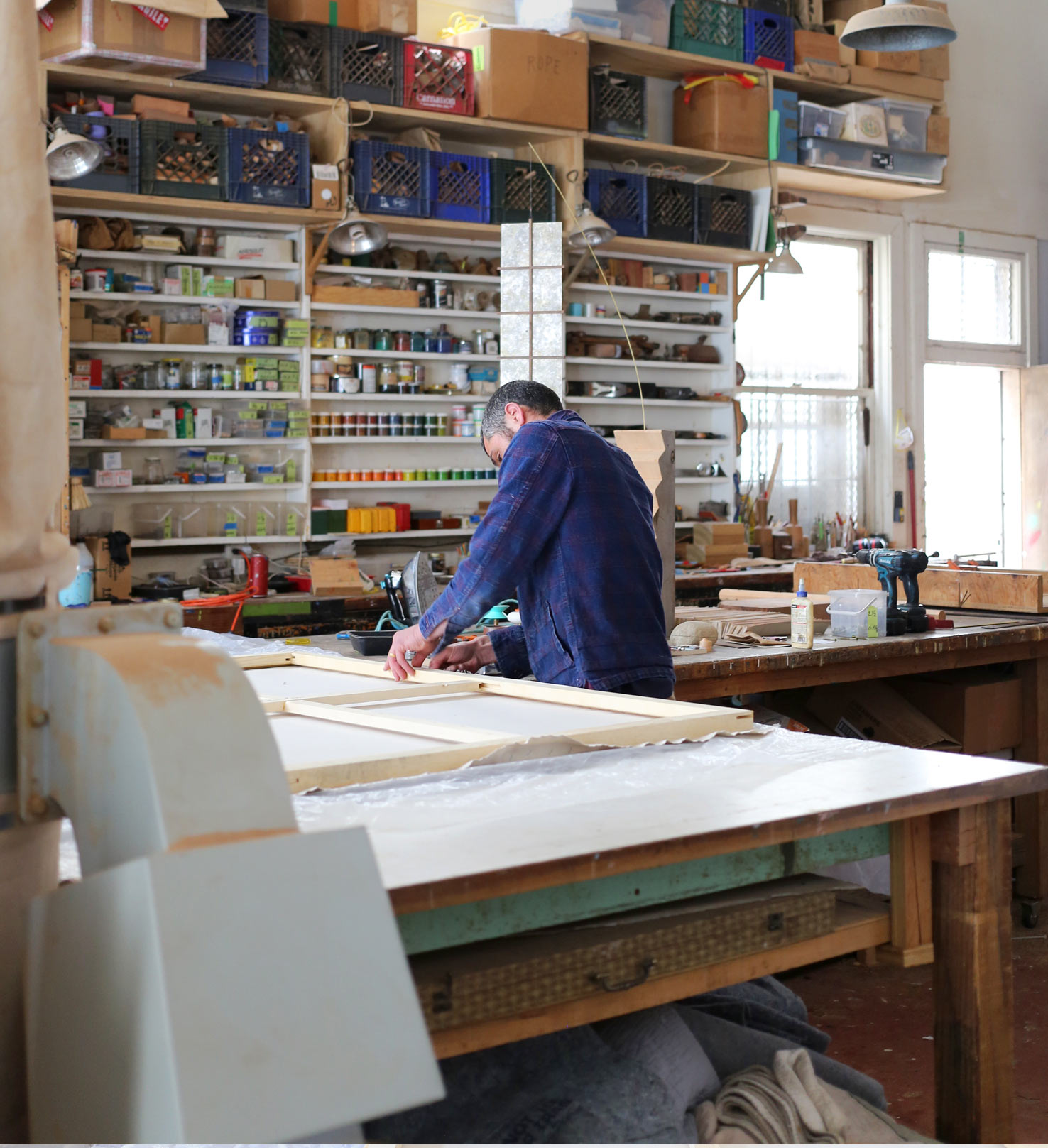 Lena:
Visiting you studio and home is always very inspiring for me. Your space is large, open, and filled with art. The front of your workspace is different every time I visit– it seems to be the place where you have work-in-progress and finished pieces comingling. Do you enjoy working on several projects at once? What's on your plate right now?
Jonathan:
My work and my process benefit from this interaction. The furniture informs the art, and the art is essential to the furniture. I try to maintain permeable boundaries between all my work.
Currently I'm finishing up a commission thats involves a dining table, chandelier, bench, mirror and some wall hooks. I enjoy the opportunities when the different facets of my work get to engage with each other in context, without any hierarchy between them.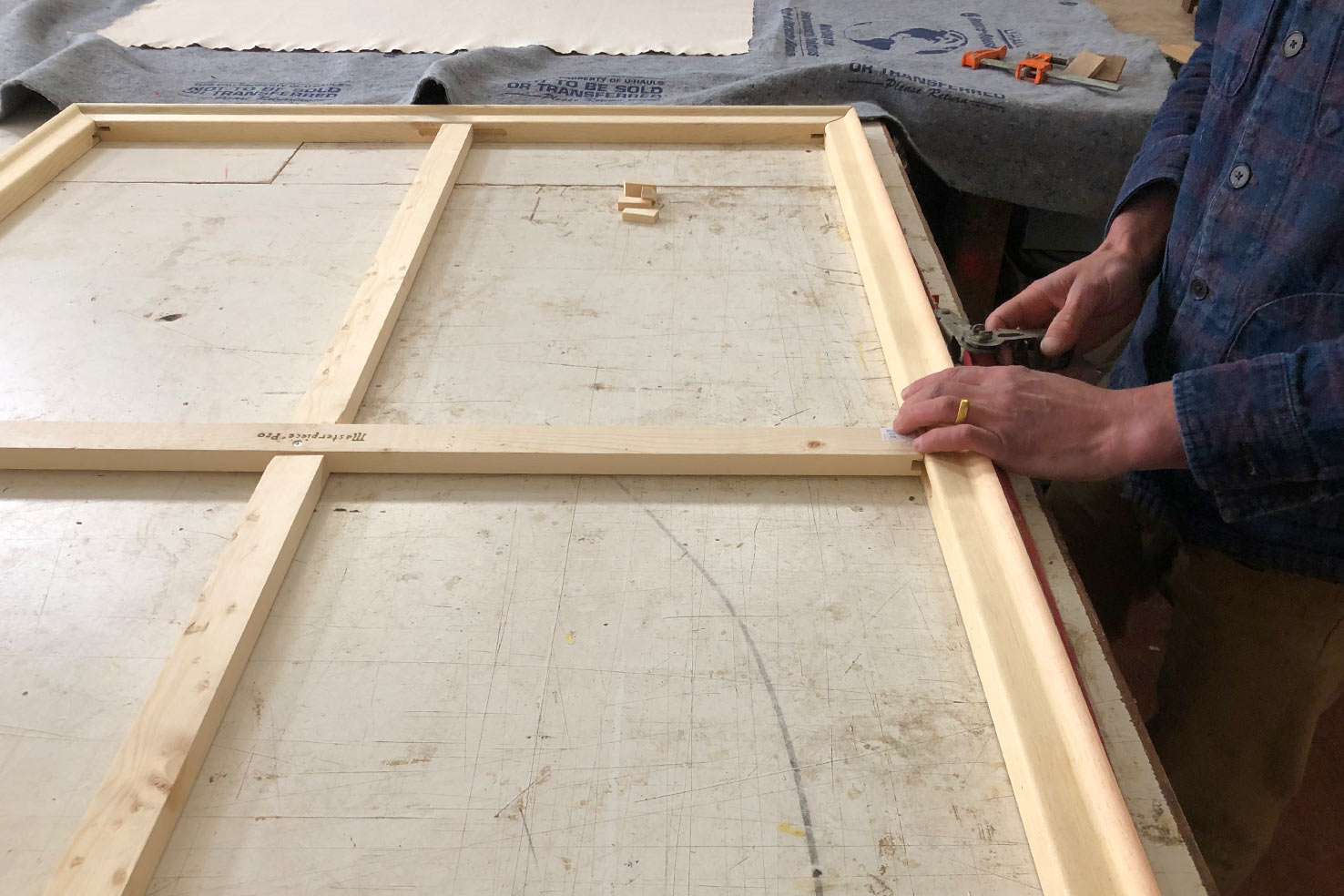 Lena:
Usually there's some delicious food cooking in your kitchen in the next room. Does your home and work life feel completely intertwined, as I imagine it to be?
Jonathan:
Absolutely, I'm most comfortable when all is integrated, without parameters or labels. Cooking is very process-oriented, creative, and full of nature's wonders. I enjoy my time in the kitchen very much.
Lena:
Thank you so much!
It has been a pleasure.